!Created with HyperType Edit 1.0b>
1993 - 1996 F-series trucks
Here are a couple of Supercharger installations I performed on new F-series trucks while working at the Ford dealer in Pasco, Washington. We were a Paxton dealer but we switch to Kenne Bell. The Kenne Bell kits were much better than the Paxtons.

---
Kenne Bell Install Brochure
Kenne Bell Install Manual
MSD Boost Timing Master 5462 manual
---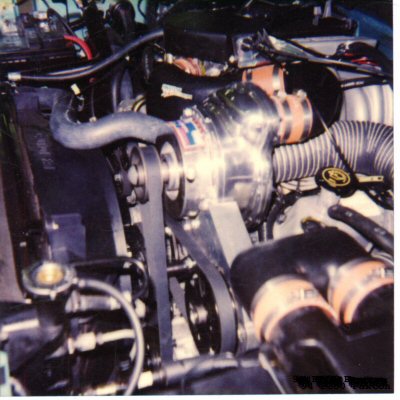 This is a 1994, F-150, 5.8 with a Paxton supercharger. I completed several installs like this.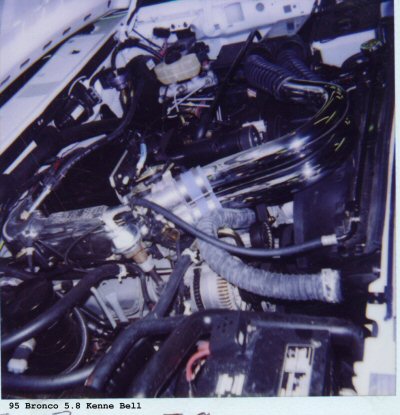 This is a 1995, 5.8 Bronco with a Kenne Bell supercharger. I completed over 6 installs like this.
I also installed a Paxton on a 1994 Lightening pickup..
Return to main page