2006 Porsche Cayman S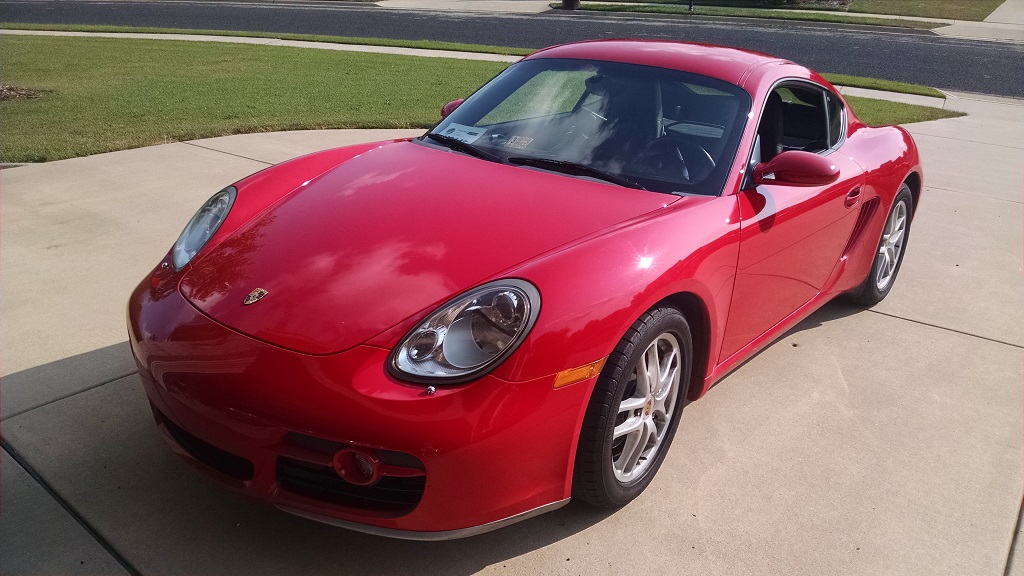 ---
This is the second Porsche I have owned. I bought the car August 2, 2014 from a used car dealer in Virginia. It had 60k miles. The photo above was taken just after I got home from the dealer (after the 800 mile drive). I had looked for this car for over 2 months.
This is a 987 Cayman S with the 295hp 3.4L flat six mid-mounted. It has a 6 speed manual transmission. The car weighs 2950lbs.
This car has some options I really wanted including: Sports Chrono (which also adds sport mode engine mapping), PSM, heated seats, power seats, Bose sound, rain sensing wipers, Bi-Xenons, and more. Someone along the line must have traded the car with the winter wheels and tires and then the dealer installed new summer tires on the wheels. I did replace those with the correct ones as these were 30mm too narrow and the rims are only 17" (factory sizes were 18" or 19" rims).
This car is the most fun to drive car I have ever owned. Its hard to explain, you just have to drive a Cayman S to understand it. Immediately when you get in the car it just feels tight (in a really good way). Everything about it feels precise. The engine sound at WOT near redline is addicting. The way it can change direction with so little effort is amazing. It feels more like an attachment for your body than something you ride in. I wrote an article on my blog about this here.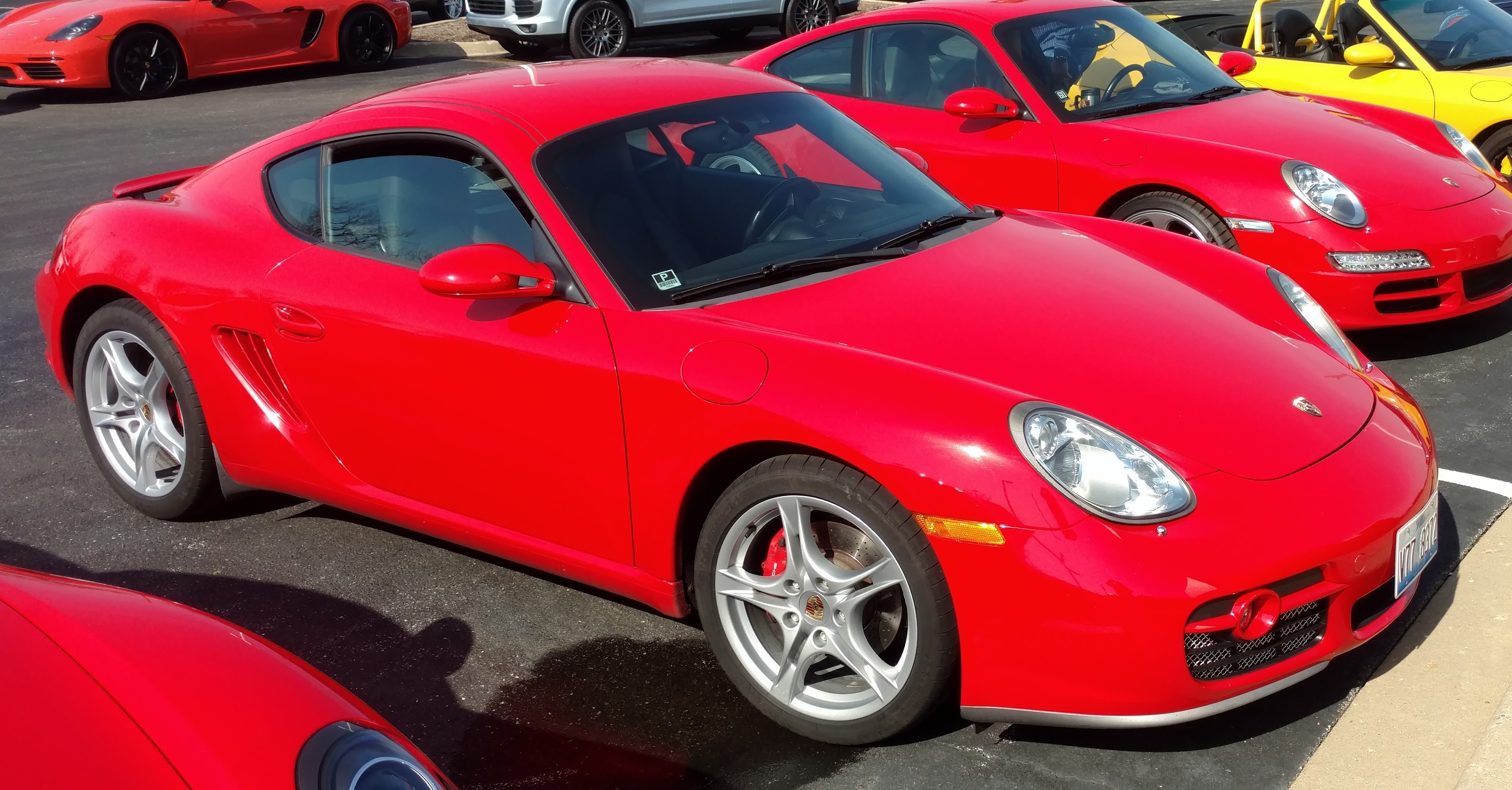 The graph below shows the drivetrain gear ratios versus engine speed through each transmission gear.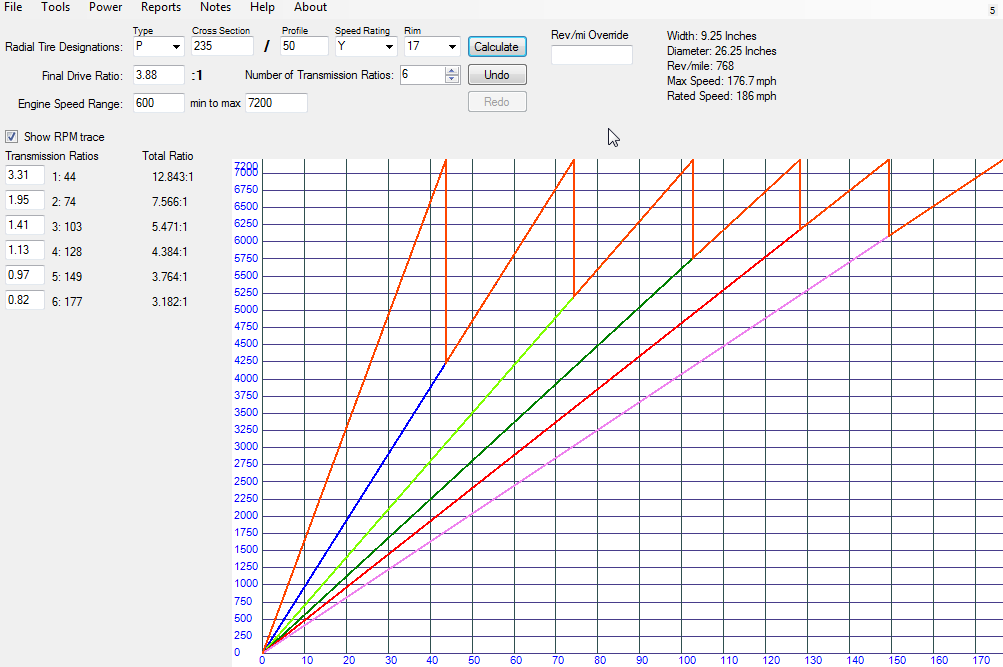 Created using
Drivetrain Designer
available in the software section of this website.
Mods so far:
Replaced muffler outlet T with 2 mandrel bent pipes
Removed intake system sound control
Motorola T605 Bluetooth kit (later replaced with Android head unit)
2011 Cayman S 18" wheels and Michelin Pilot Super Sport (later Sport 4S) tires. The car had 17" wheels that were 30mm narrower when I got it.
Koni Sport adjustable struts (8741-1610SPORT and 8741-1611SPORT)
---
Porsche Links
http://lvs.pca.org/
Las Vegas Porsche club
http://ltr.pca.org/
Lincoln Trail Porsche club
Youtube playlist about Caymans