1972 Ford Bronco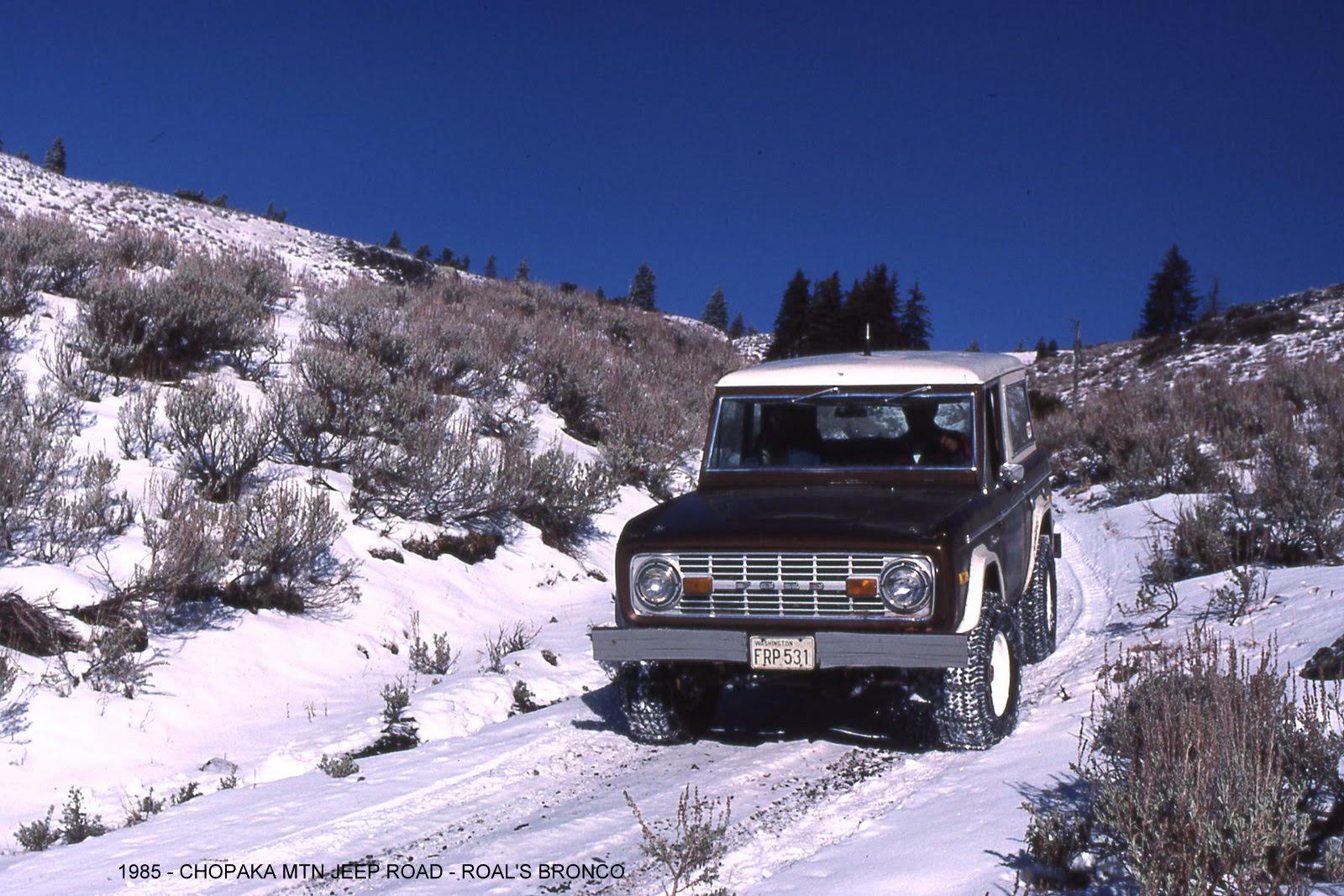 ---
This is the first vehicle I had to drive when I got my drivers license. It was really my dads but I used it as my primary vehicle until I got my 1968 Mustang. It is a 1972 Ford Bronco Sport. It originally had a 302ci V8 and column shift 3-speed manual (a.k.a. 3-on-the-tree). It also had power steering which was an option back then and many didn't have it.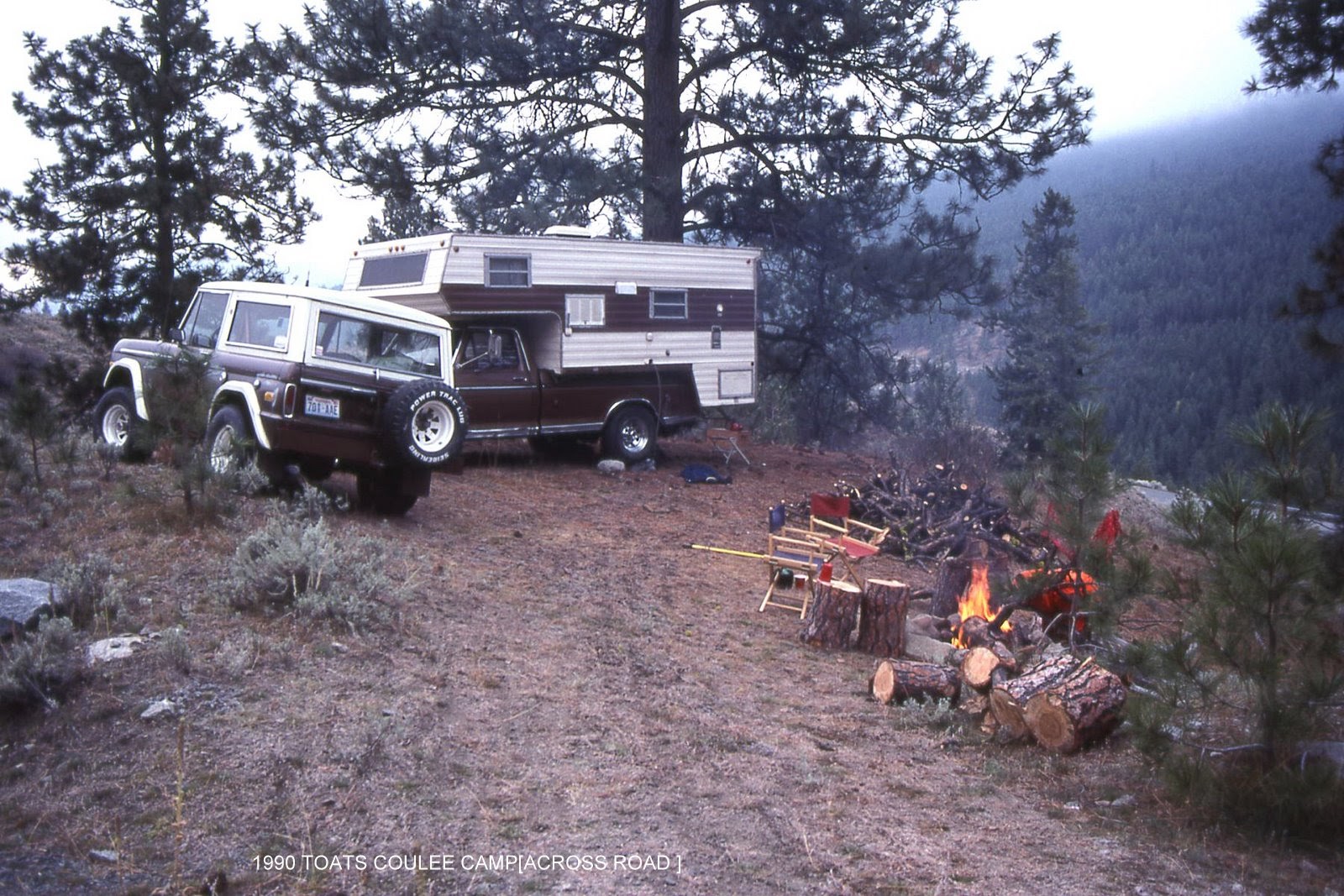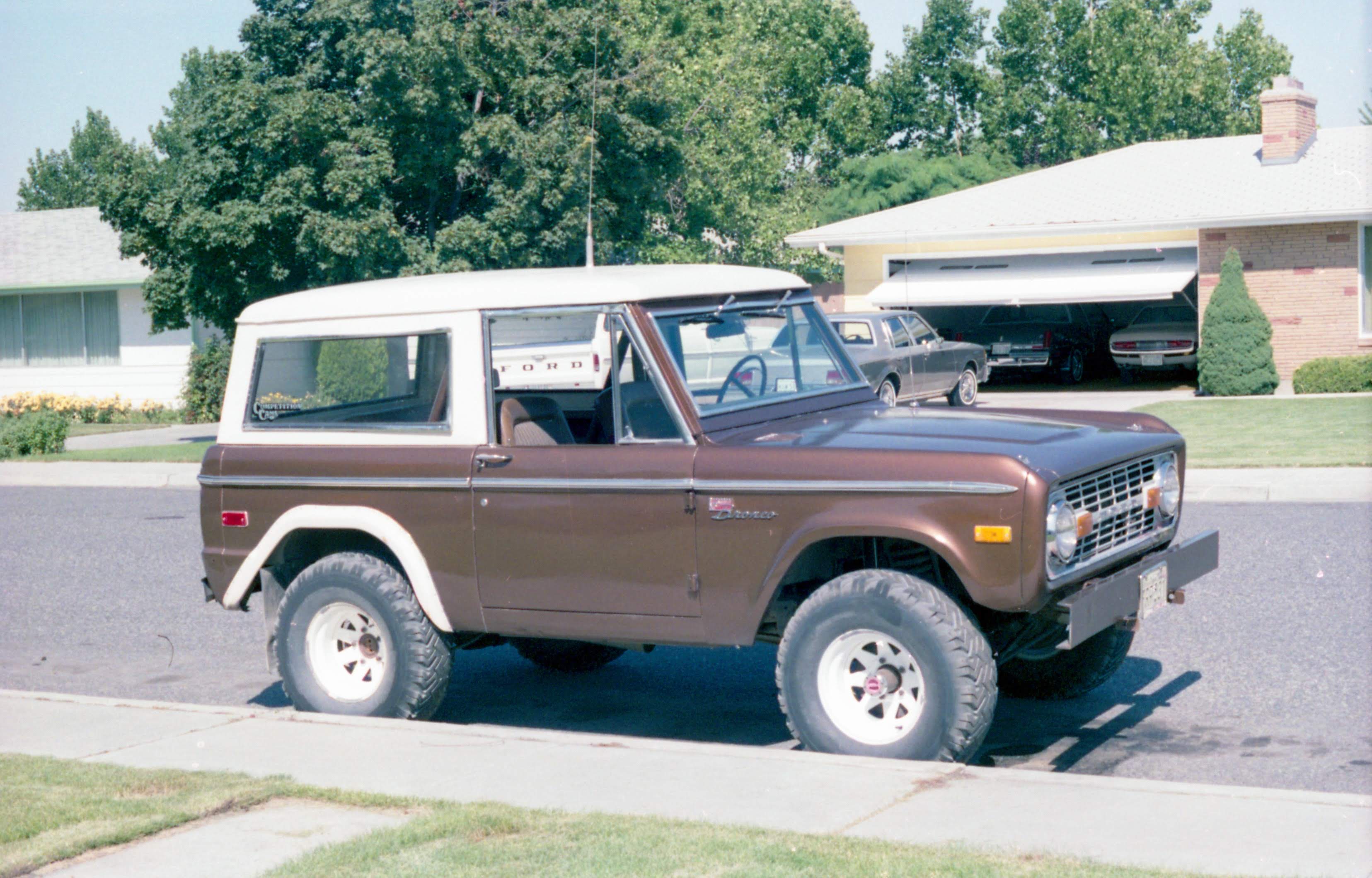 Performance modifications:

351W from a 1969 Cougar. Added RV cam, long-tube headers (first Cyclone, then Hedman). Required custom oil pan we made by modifying the stock pan (plenty of welding involved here).
Dual exhaust with side outlets.
Holley 500CFM 2bbl carburetor modified with side-pivot float for climbing hills.
Floor shifter (Hurst I think)
Front springs came from a modified Bronco we found in the wrecking yard that looked like it had been raced. Longer, heavier coils lifted the front a few inches even with the added weight from the 351W.
Rancho performance shocks.
33" tires.
We used it to go off-road often. We had it very airborne many times, drove it through rivers, ponds, and swamps, took it hill-climbing in both the dessert and the mountains, and through many other off-road adventures. The top photo was taken near the summit of Chopaka Mountain in Northern Washington. In the summer we would often remove the top. I wrecked it once so we replaced the factory front bumper with steel channel. We painted it a few times. It was red when we bought it.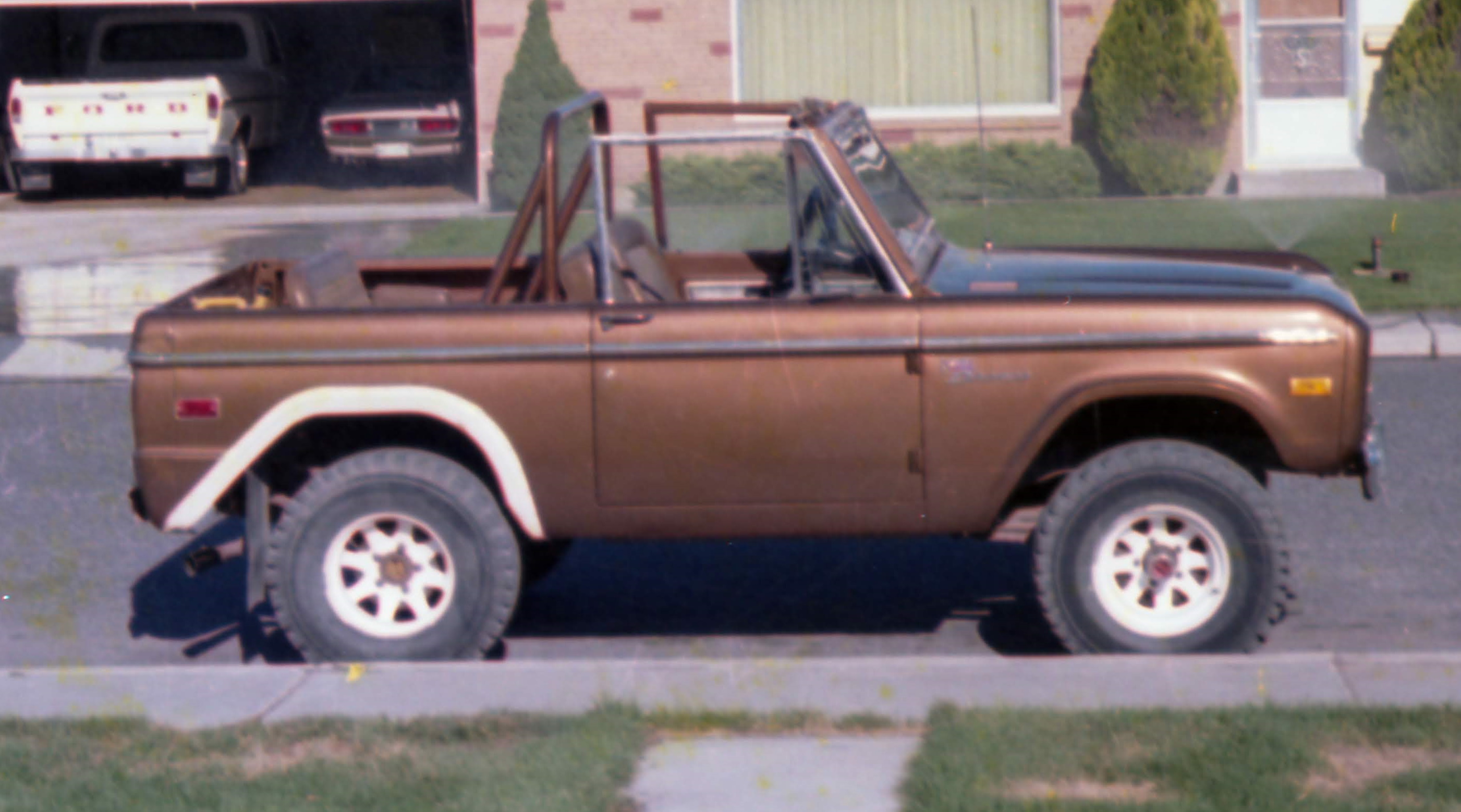 These were a real handful by todays standards. They had terrible drum brakes all around. The column shifters wore out fast and became very sloppy, making it hard to find the gears. The shifter would bind up sometimes too. The only safety equipment was the lap seat belts. The short wheelbase and tall ride height was great in tight off-road conditions but on the highway they could be squirrelly. Aerodynamics were not even a passing consideration, nor was fuel economy. Passenger comfort was considered a step up from an old military Jeep. They were very crude but very fun off-road where they belonged. I drove it very hard off-road but it always got me back home and I was never left stuck. I do miss this vehicle. I had some great times in it.
This original generation of the Bronco ran from 1966 through 1977 model year. In 1978 through 1996 model years the Bronco was based on the F-150. It was much larger and could not fit in the places the first generation could go. Ford reintroduced the Bronco in 2021 model year based off this original model.