1987 Porsche 944S (Sold)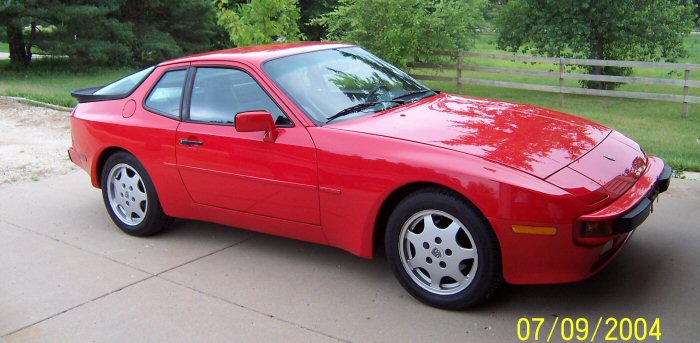 ---
This is the first Porsche I have ever owned. I bought the car July 9, 2004 from a person right here in Peoria. It only had 70k original miles. I had looked at others in Chicago but none were in as good of condition as this car. I really like the color too. This is the 944S with a 2.5L 16V 4 cylinder engine that makes 188HP stock. The 944S is fairly rare although there are at least 3 others right here in Peoria. It has a forged steel crank with 5 mains and 2 balance shafts.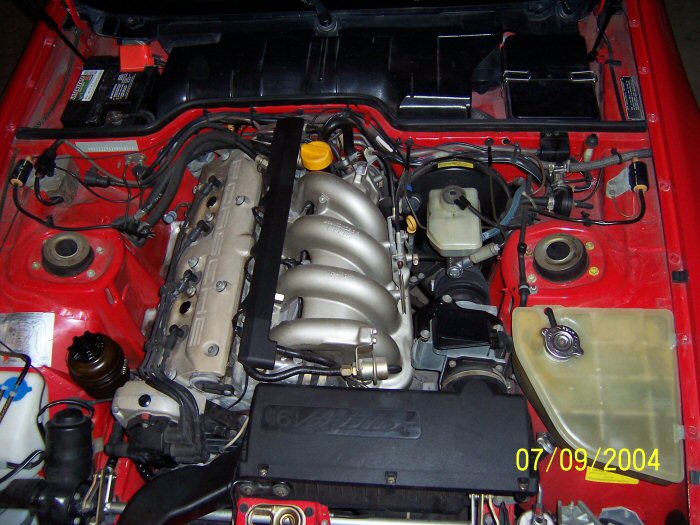 This photo shows the car in bone stock form the day I bought it.
Performance modifications so far:

Autothority performance chip
DynoMax 3" Super Turbo muffler (part# 17793) and stainless tailpipe (sound)

Modified throttle to allow base idle adjustment
Hawk HP Plus brake pads (what a difference!) and ATE Super Blue brake fluid

K&N air filter
Schnell short shifter
ARP head studs
Polished intake and exhaust ports in head and intake manifold near head
"Wide-fire" turbo head gasket
Koni adjustable shocks and struts

Other modifications
Remote keyless entry system
Blaupunkt MP3/CD stereo
Motorola T605 Bluetooth car kit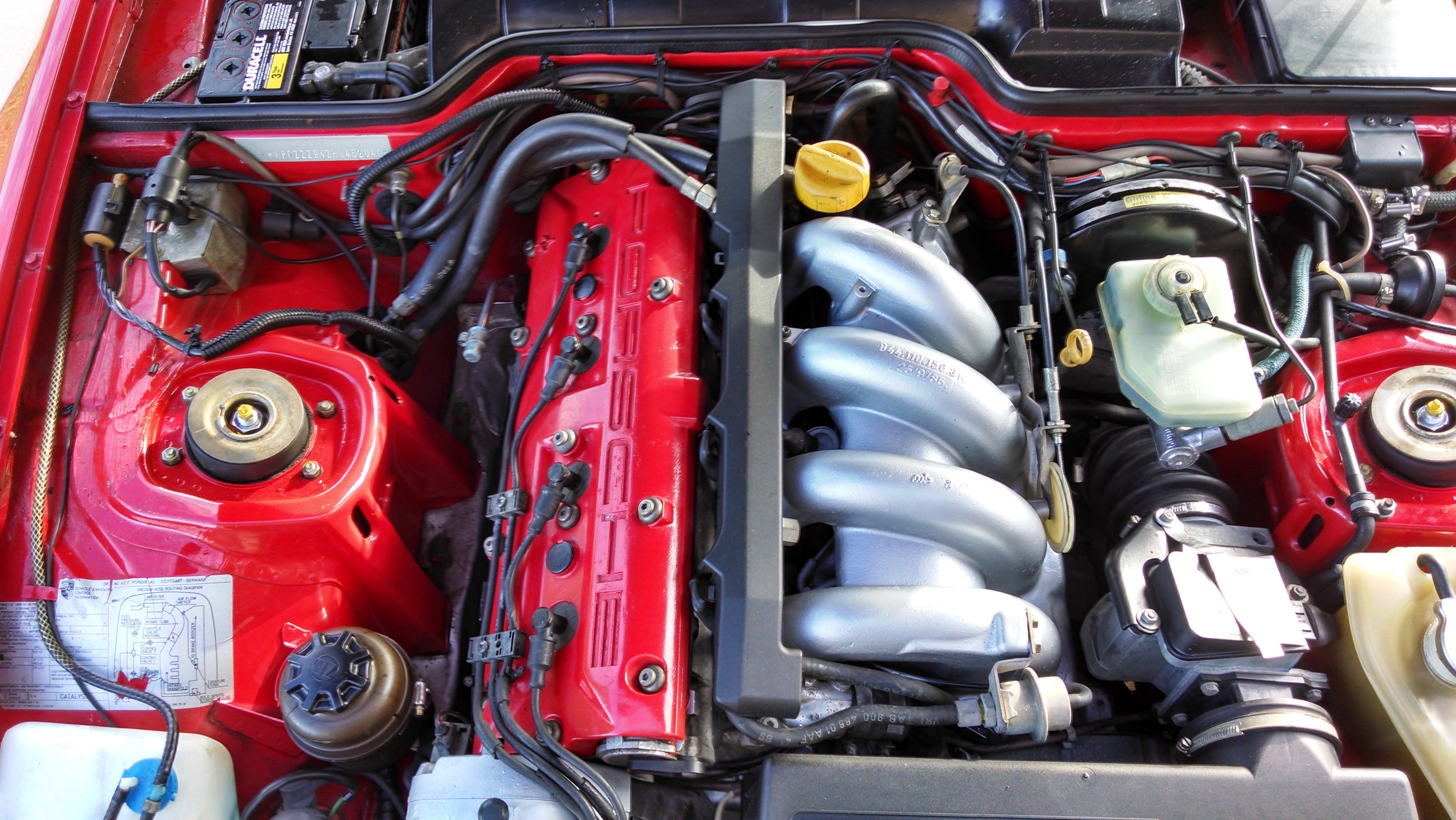 Powder coated valve cover was installed when head work was done.
I am thinking about forced induction. Either an Eaton Roots blower or a turbo with about 6psi boost for about 265HP. That should get the car deep into the 13's in the quarter since it weighs less than 3000lbs (I believe it weighs about 2800lbs). This engine has 10.9:1 compression though so it will not tolerate much boost at all. However, with the good flowing head and the power this makes already, it won't take much to make it a really fun car. Then again, I would probably be better off trading up to a 911 turbo or a Cayman S and that may just be what I will do.
I sold this car June 7th, 2014.
---
Porsche Links
http://ltr.pca.org/
Local Porsche club
http://autos.groups.yahoo.com/group/BoschDME/
Yahoo forum I started to hack the Bosch DME
---